PROFILE of Kagaya Sanae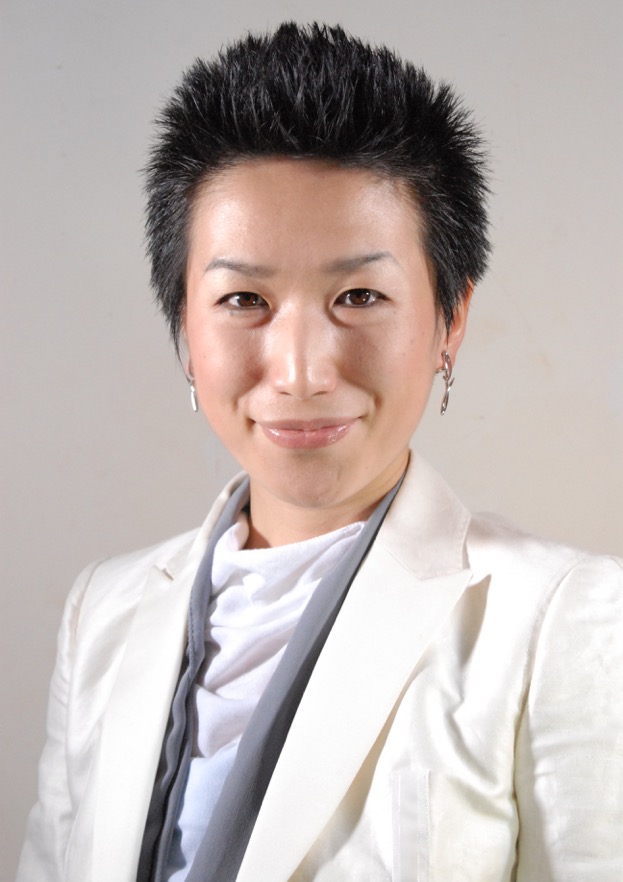 Kagaya Sanae is a Butoh artist and student of TOMOE SHIZUNE. She is a master of Wakayagi-style Japanese dance. Teacher of arranging flowers for tea ceremony. IT planner for multimedia simultaneous performances in Japan and abroad.

She graduated from the Department of Crafts in the School of Fine Arts of Tokyo University of the Arts, with a major in Urushi-art (Japanese lacquer). She is president and representative director of Office Tomoe Co., Ltd. She is executive director of the Japan Association for the Promotion of Arts, a member of the World Culture and Art Interchange Association (South Korea), and a member of the board of the Emergency Japan, life support for civillian war victims. She is also representative of Hijikata Tatsumi Butoh Exemplar.

From her college years, she participated in performances by the Butoh dance company TOMOE SHIZUNE & HAKUTOBO. She has performed on stage many times in solo presentations and in international theater performances and dance festivals.

In 2007 and 2009, she served as an adjunct lecturer in drama at Toho Gakuen College of Drama and Music. In 2010 she lectured on Butoh for the course gJapanese Performing Arts and Culture,h given in Rumania and cosponsored by UNESCO and the Japan Foundation.

In 2012 she was invited to give a solo performance of the Butoh dance gKANZAN,h from Renyo-Sho, at the Sibiu International Theatre Festival in Rumania.
In addition to welfare facilities in Japan, she has given volunteer performances and training sessions abroad, including at the Street Working Children Center in Afghanistan in 2002 and at a school for the deaf and mute in Vietnam in 2004.
In 2016 she gave a Butoh performance, workshop, and lecture in Wrocław, Poland, at Body Constitution, a body-performance research program curated by Jarosław Fret and directed by the Grotowski Institute.

In addition to appearing in performances in 2017 (in Tokyo), 2019, and 2020 (in Germany) with the gagaku group Chitose Trio, with the reciter and actor Joep Dorren, and with the modern composer Antoine Beuger, she also appeared with many other artists in the serial performance of Kitan.

From 2012 to 2020 she also performed in Kim Dae Hwan Memorial Day Festival, held in remembrance of the legendary Korean percussionist Kim Dae Hwan, where she appeared with such traditional and contemporary musicians as the Korean folk singer Jang Sa-ik, singing Xifeng fu (The West Breeze Rhapsody), and the Korean noted Butoh artist Ha Yong-bu, an Important Intangible Cultural Asset. She has thus engaged in collaborations fostering the sort of universal human communication needed in these times of tense political relations between Japan and Korea.

In todayfs world, where globalization is proceeding apace, and where true international exchange and person-to-person meeting of minds occurs on a foundation of trust, as a director and office manager (from 2004) of the Japan Association for the Promotion of Arts, she will continue to be involved in cultural exchanges bringing together history, philosophy, and practice.

---