[=] Two inseparable elements
[→] How something is realized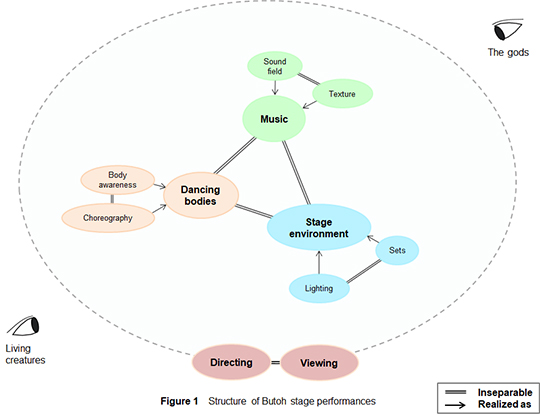 *Click the image above to link to the enlarged PDF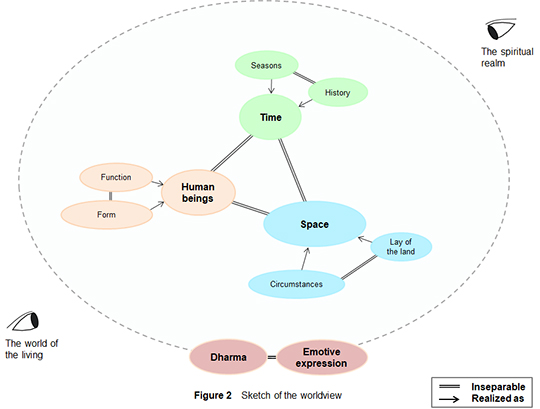 *Click the image above to link to the enlarged PDF
Figure 1 shows the structure of stage performances of Butoh. This structure has parallels with our views of daily life, presented in rough sketch in figure 2.

In figure 1, "dancing bodies," "music" (aural information), and "stage environment" (visual information), by conflicting and infiltrating one another, serve as impetuses for each other, and in this way they connect and become one, sometimes in ghastly fashion, sometimes quietly. The smaller one's ego, the quicker the connection. Without the goading of the primitive senses of smell, taste, and warmth, love does not take hold.

Negotiations premised on the subject are a burden.
The coming together of intent and action is the entire world in a nutshell.
Because we can consume meaning, we conceive children.
The dancers are always blockheads. Wasting not, they are rich in wit.